Wedding Celebrant Pheasants Nest
Looking for a wedding celebrant in Pheasants Nest.
Hi, I am Maureen Thorpe and I would like to start by giving you a warm welcome to my website. Choosing a wedding celebrant you feel comfortable with is an important step to your wedding day. I believe the most magical part of your day is the "I Do's" as everyone listens and witnesses this special moment between you and your partner.
I provide celebrancy services to the Pheasants Nest and surrounding areas and will travel to most areas in the Greater Sydney area.
What to expect at your ceremony
I believe ceremonies should be very welcoming, friendly and professional. They should be a reflection of the type of ceremony you choose. They should be stress free and full of love and warmth from the support of all those around you, including me.
What you need to know
I will attend to all the legal documentation both before and after your Wedding and make sure that all legal requirements during your ceremony are met. It is your Wedding Day so I look forward to conducting the type of service that you want and help you make the day a little more stress free. I believe in helping you were ever I can and am happy to offer advice when needed. If you are looking for a venue near or around Pheasants Nest, a photographer or hairdresser of the like, I may just know a few..
Alternative Ceremonies
I am also available for Baby Naming Ceremonies, Commitment Ceremonies, and Renewal of vows and Funeral Ceremonies in Pheasants Nest. I will generally travel and work within the Greater Sydney Area, but I am only too happy to be given the opportunity to be your celebrant so please don't hesitate to ask.
If you are looking for a marriage or wedding celebrant in the Pheasants Nest area, please contact me as I would love to hear from you
Warm wishes

Maureen Thorpe
Thank You Messages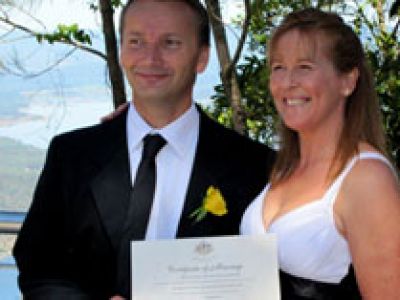 John & Christine
Thanks Maureen for being so flexible with the date, it worked wonderfully! Johnny and Christine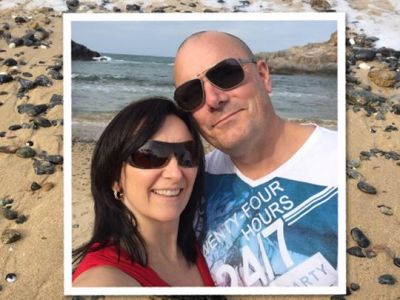 Janelle and Michael
Thank you Maureen Thorpe. We could not have possibly found a better celebrant!